Timing is everything in anticoagulation therapy
Coag-Sense® PT2 Meter
When you need the right result at the right time for anticoagulation medication management, choose the Coag-Sense PT/ INR Testing System with patented direct clot detection.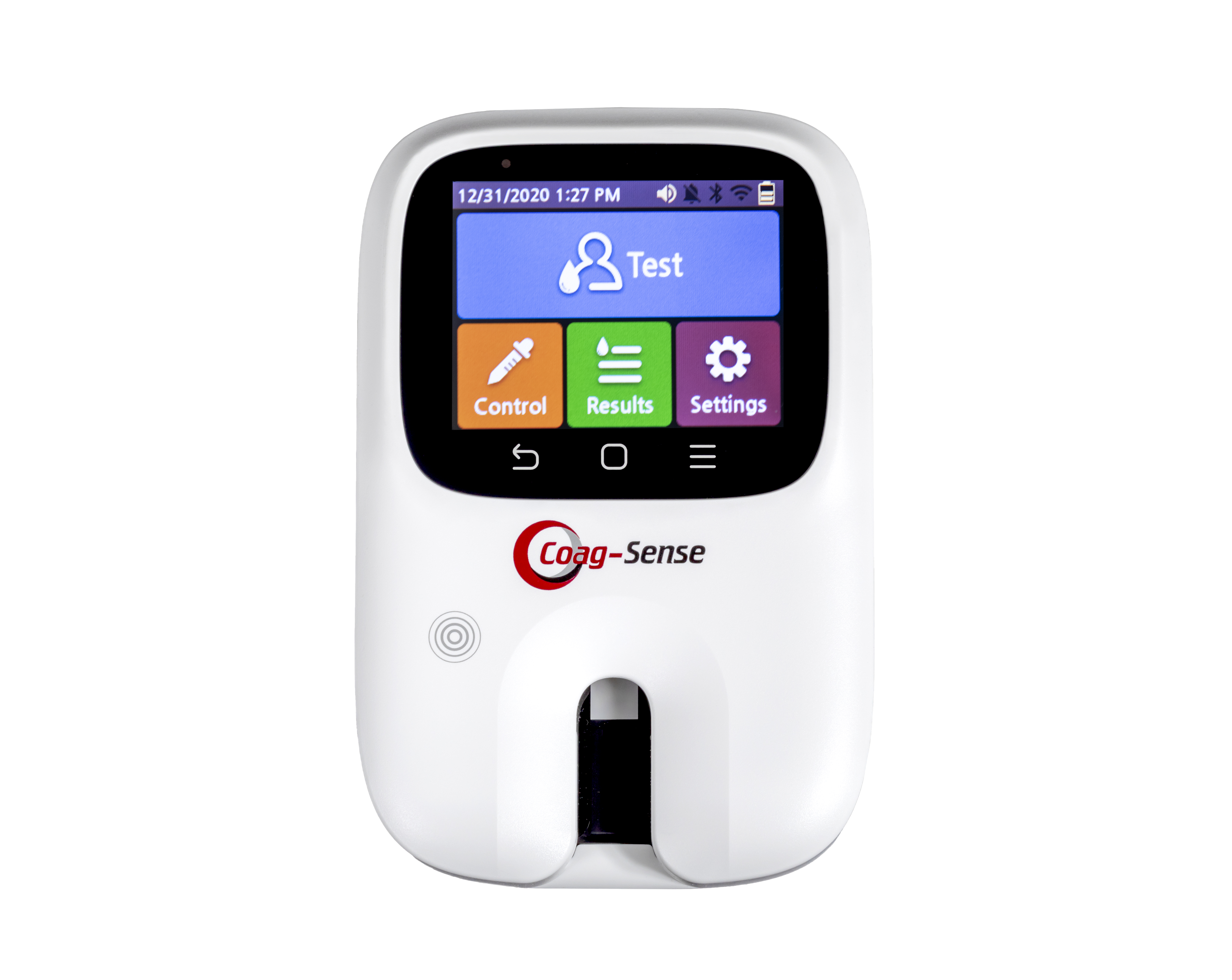 User-friendly color touchscreen. Displayed instructions are easy to read, understand, and follow.
NFC chip scanner quickly and easily communicates test strip lot information to the meter via an NFC chip on the test strip kit box.
Quickly plot patient result history to get a complete picture of time in therapeutic range. Optional wired or wireless bar code scanner allows patient ID capture for data management.
Multiple connectivity options (wired and wireless) send results data to EHR, testing service providers, or data management systems.
Discover the Benefits of the Coag-Sense® PT2 Meter
View an introduction to the PT2 Meter, what it is, what it does, and how to use it effectively as a test for accurate anticoagulation medicine management.
Understand the utility of the Coag-Sense® PT/INR Monitoring System beginning with its user-friendly color touchscreen to its precision, connectivity, and ability to store patient and QC results. Learn how to use this meter to perform a successful PT test confident in its consistency and safety profile.
Access patient-focused information about the PT2 meter and how to use it effectively. 
Learn how to perform a PT/INR self-test at home using the Coag-Sense® Monitoring System. You will be guided through a live step-by-step demonstration with recommendations for how to achieve a successful test result. At-home testing is a convenient alternative to regular visits to a clinic or doctor's office and can be done as frequently as required to reduce the risks of bleeding or clotting.  
Reference Guide
Read our Quick Reference Guide and learn how to set up the PT2 Meter to perform a successful PT test. You will be guided through a step-by-step process for achieving the best test results.  Learn exactly how the system works, follow the simple directions, and experience accurate results.